::Nuevas apariciones de Ashley Tisdale::
Vía ashleytisdale.com podemos comunicaros que Ashley estará participando en varios shows esta semana y la semana que viene, con motivo del lanzamiento de su próximo álbum, Guilty Pleasure, en Estados Unidos.
- 28 de Julio - The Today Show
- 29 de Julio - The View
- 30 de Julio - Late Night with Jimmy Fallon
Por otra parte, ya se ha revelado el nombre del tatuaje de Ashley! Dice "Believe" (Creer). Y una buena noticia es que Ashley se encuentre mirando algunos guiones para poder filmar alguna que otra película en otoño de este año!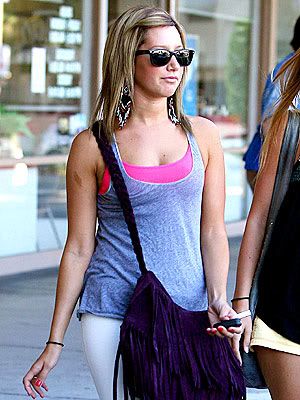 Etiquetas: Ashley Tisdale